Description
It is late pledge from Battledril campaign https://www.kickstarter.com/projects/hexy/star-scrappers-battledrill-vol-2-3d-printable-skirmish-stl

We are presenting you Battledrill vol. 2 - a completely new set of 3D models with unique rules, both playable as a standalone skirmish miniature game and compatible with the content from the first campaign (also available on this KS if you missed it earlier). 
Battledrill is a fast-paced skirmish miniature game set in the Star Scrappers Universe, where you take control of a crew of adventurers called Scrappers. These brave humans, unyielding robots and mysterious aliens are exploring the uncharted space of the Distant Edge in search of the ultimate prize - Hexis crystals - a power source that will change the image of space travel forever. In hostile places on primeval planets, where a lasergun in your holster is the only law, will you be the one who prevails and claims all the glory?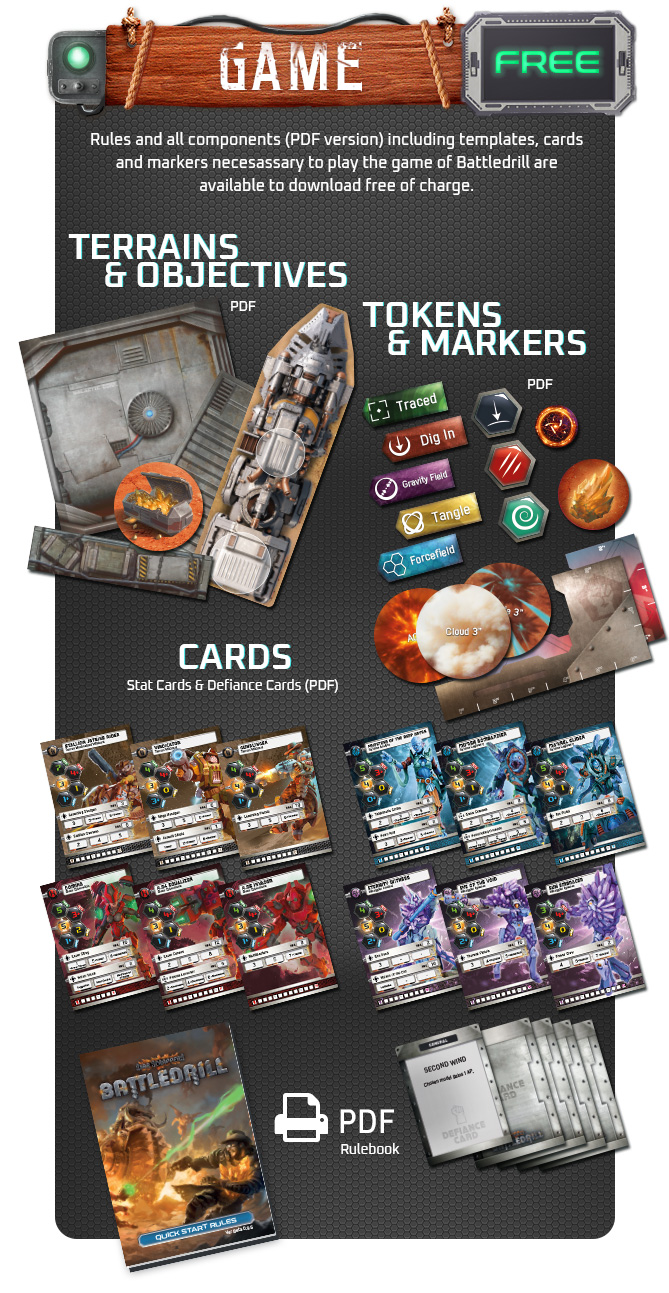 During the campaign were unlocked following stretch goals which also will be included in the final set: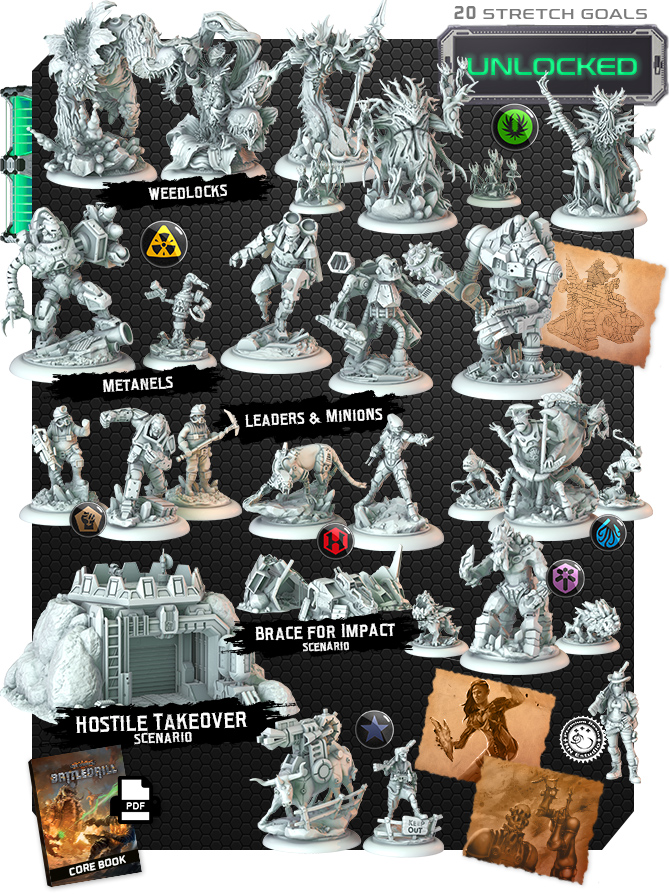 Delivery
Vol.2 Pack files will be delivered to you through our content-sharing platform Hexy Digital, approximately 14 days after receiving the funds from Kickstarter post-campaign. Stretch Goal content will be available in June 2022.